A Passion for Printing Equipment
Once a printer always a printer, whether in practice or in spirit. At PanPac, we too, have ink our veins and share your passion for producing finely printed materials using the tools of the trade. That's why our passion extends to locating and servicing the finest pre-owned presses, and pre- and post-press equipment to help you fuel your passion, affordably. Check with us often because inventories can change frequently.

Member of the International Graphic Fairtrade Association
Die Cutters - Automatic and Handfed Cardboard / Packaging
1992 Sugano Die Cutter NFS 1050 M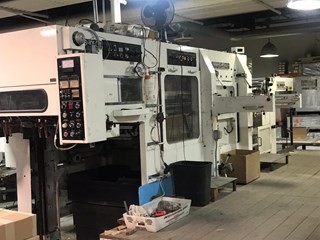 1992 SUGANO DIE CUTTER, MODEL NFS 1050 2 PLATES 2 CHASES ELEVATED PAL3A MABEG FEEDER (VACUM...
More Information
---
Sheetfed Press / 6 Color
2008 Shinohara 79 - 6 LX (23" x 31" format)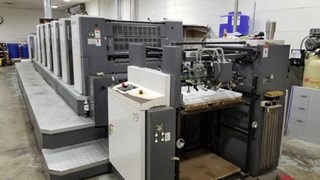 2008 Shinohara 79 CX Six-color format 23" x 31" with end-of-press Three Lamp UV 123 mil impres...
More Information
---
Sheetfed Press / 6 Color
Mitsubishi Diamond 1000 6 TC ED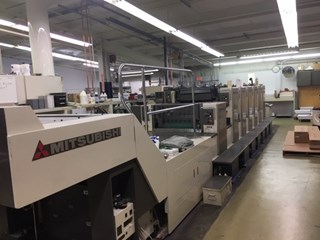 2003 Mitsubishi Diamond D 1000 LS-6 TC ED 20.5" x 28.375" Six color with tower coater, 15,000 I...
More Information
---